Why Choose Us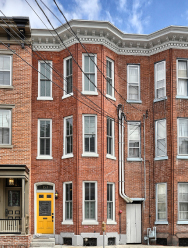 You will find our experience, level of service and knowledge of real estate law second to none. Our expertise will be apparent to you resulting in lower turnover, higher returns and more satisfied tenants.
With almost 20 years of management experience, we know how to maximize your investment and minimize headaches associated with owning and maintaining an investment property. We personally own investment properties and approach our management style and decisions like the one who owns each and every property. We only succeed by helping you succeed.
Our ability to maintain your properties in a very timely fashion through our vendor relationships sets us apart and will ensure a greater satisfaction for tenants. Know you are in good hands when doing business with Waymark.
Our team is located in Central Pennsylvania, and we focus on serving the larger Harrisburg, Hershey and Carlisle areas.